5.0 (25)
Sensory Sack (Medium), Body Sock, Calming Therapy Blanket, Sensory Toys Stress Relief, Anxiety, Autism, ADHD, ADD, Tactile Items for Therapeutic Play, Kids Fidget Toy, Body Pod in Lavender - Sensory4U
Sensory Sack (Medium), Body Sock, Calming Therapy Blanket, Sensory Toys Stress Relief, Anxiety, Autism, ADHD, ADD, Tactile Items for Therapeutic Play, Kids Fidget Toy, Body Pod in Lavender - Sensory4U
Regular price
$0.00
Sale price
$19.50
Unit price
per
Sale
Sold out
SELF-SOOTHING BEHAVIORAL THERAPY: These sensory tools will help your child calm down, relieving them of anxiety and sensory overload. Its ergonomic design allows for dynamic movement. They won't get tangled or stuck in them. Children can play, relax, and calm down while wearing these body pods. Purchase these body socks today for your little ones! They'll love them!
COMFORTABLE SENSORY EXPERIENCE: Our body sacks are made from stretchy material for limited, yet comfortable movement. It's 80% nylon and 20% spandex. Unlike other body pods that use scratchy velcro, our body socks use snap closures. Snaps ensure easier removal. The sack measures 47 inches in length and 27 inches in width. It fits most 6 to 9 year olds. It is designed to rest on the shoulders.
FUN BRIGHT COLOR: This lovely purple color is attractive and eye-catching. Your child will jump for joy once they catch a glimpse of their new cuddle sack. This lavender color is unisex, making it suitable for both boys and girls. Its bright, happy color will add a new element of fun to sensory activities and spatial games. Rock your kid's world with Sensory4U's purple body pod!
MAKES A GREAT GIFT: Body socks make excellent gifts for children who suffer from sensory sensitivity, special education teachers, and behavioral therapists. They'll appreciate your thoughtfulness! These calming products can help autistic children during pediatric physical therapy. Help improve a child's well-being with a full body sock!
ENSORY4U QUALITY PRODUCTS: At Sensory4U, we are dedicated to providing relief for children who experience sensory overstimulation. We do this by offering fun, kid-friendly therapy tools, like our body sock. Our body sacks are made from premium material and are designed with your child in mind. No child should have to feel anxious or uncomfortable.
Share
View full details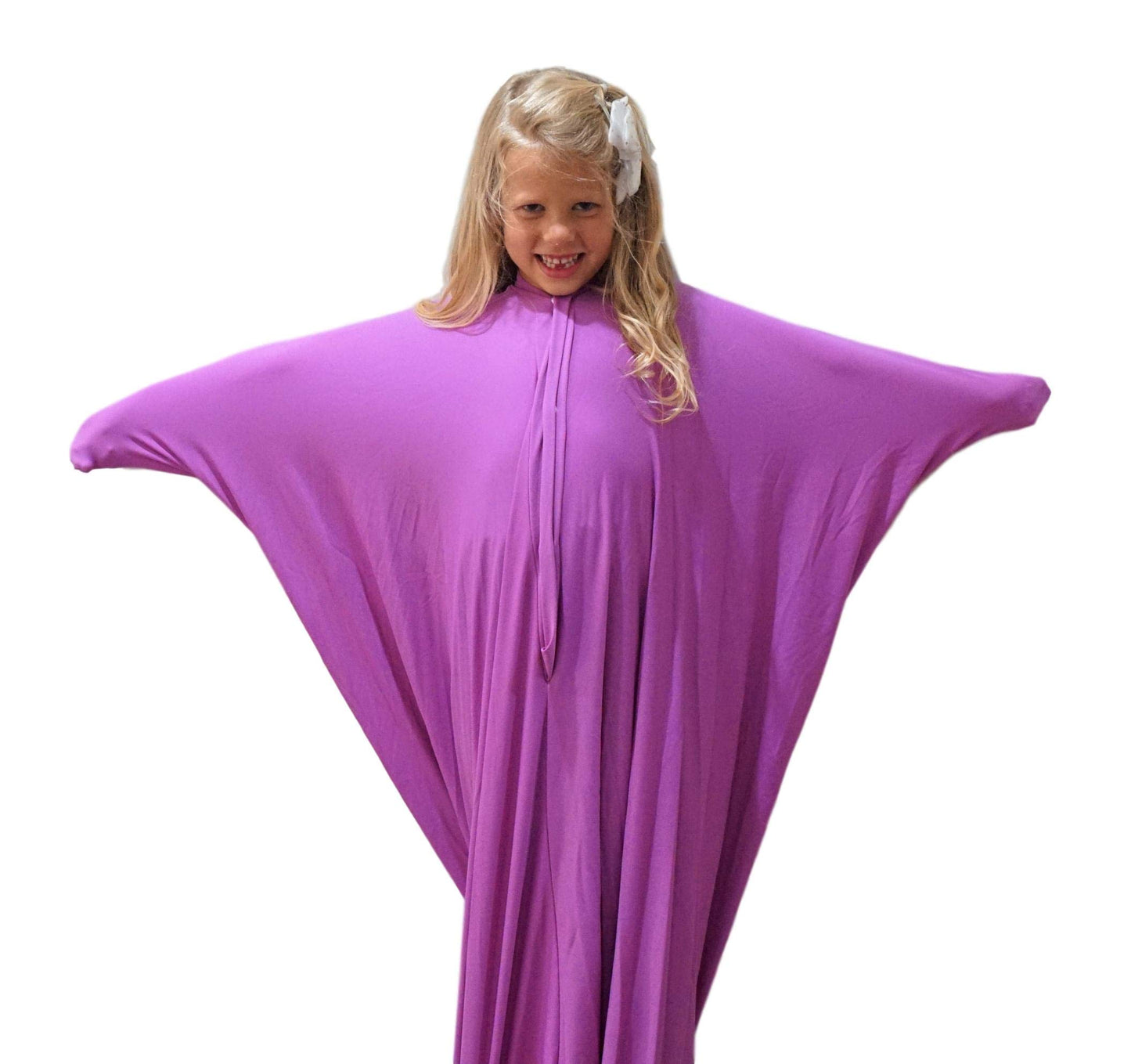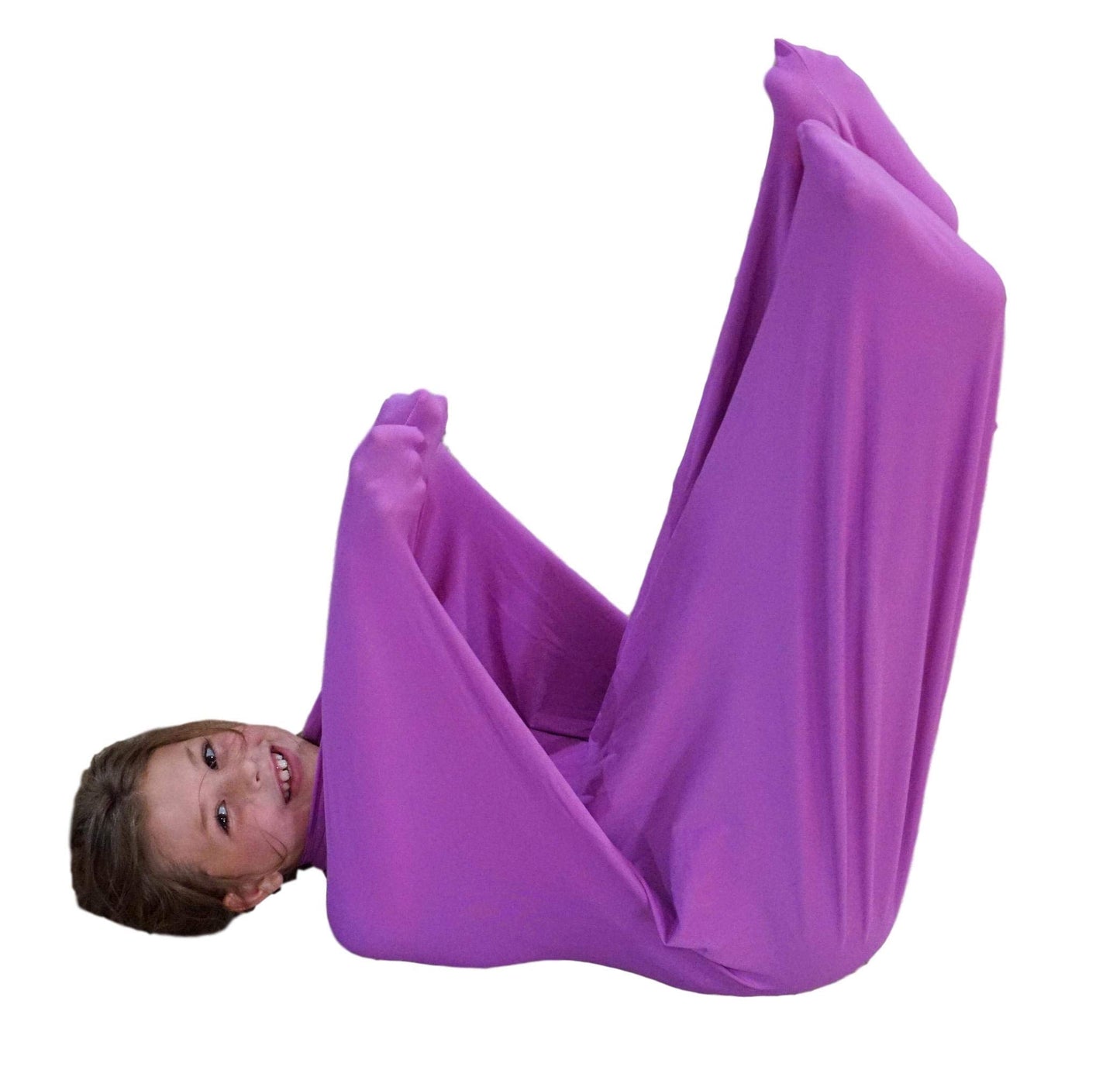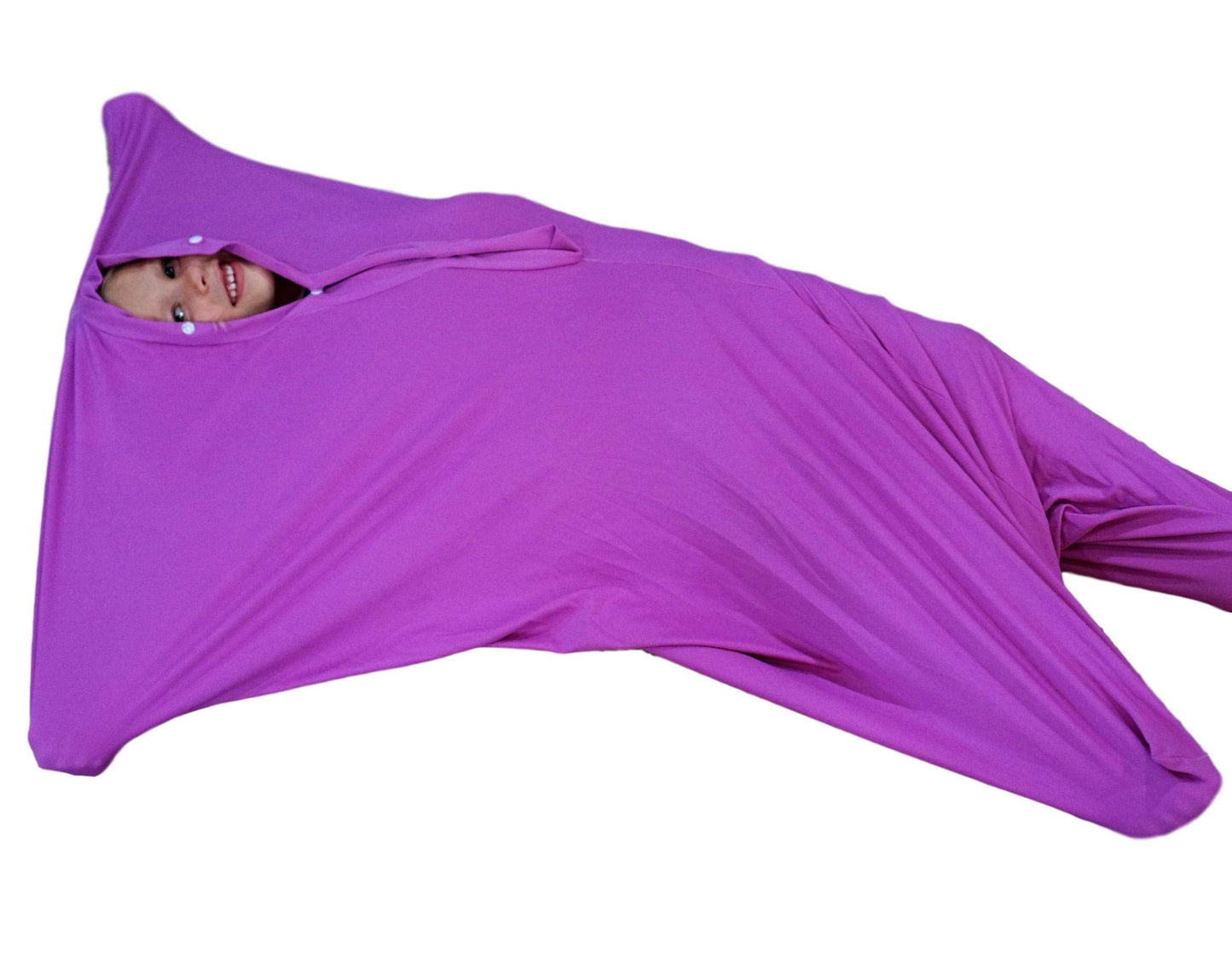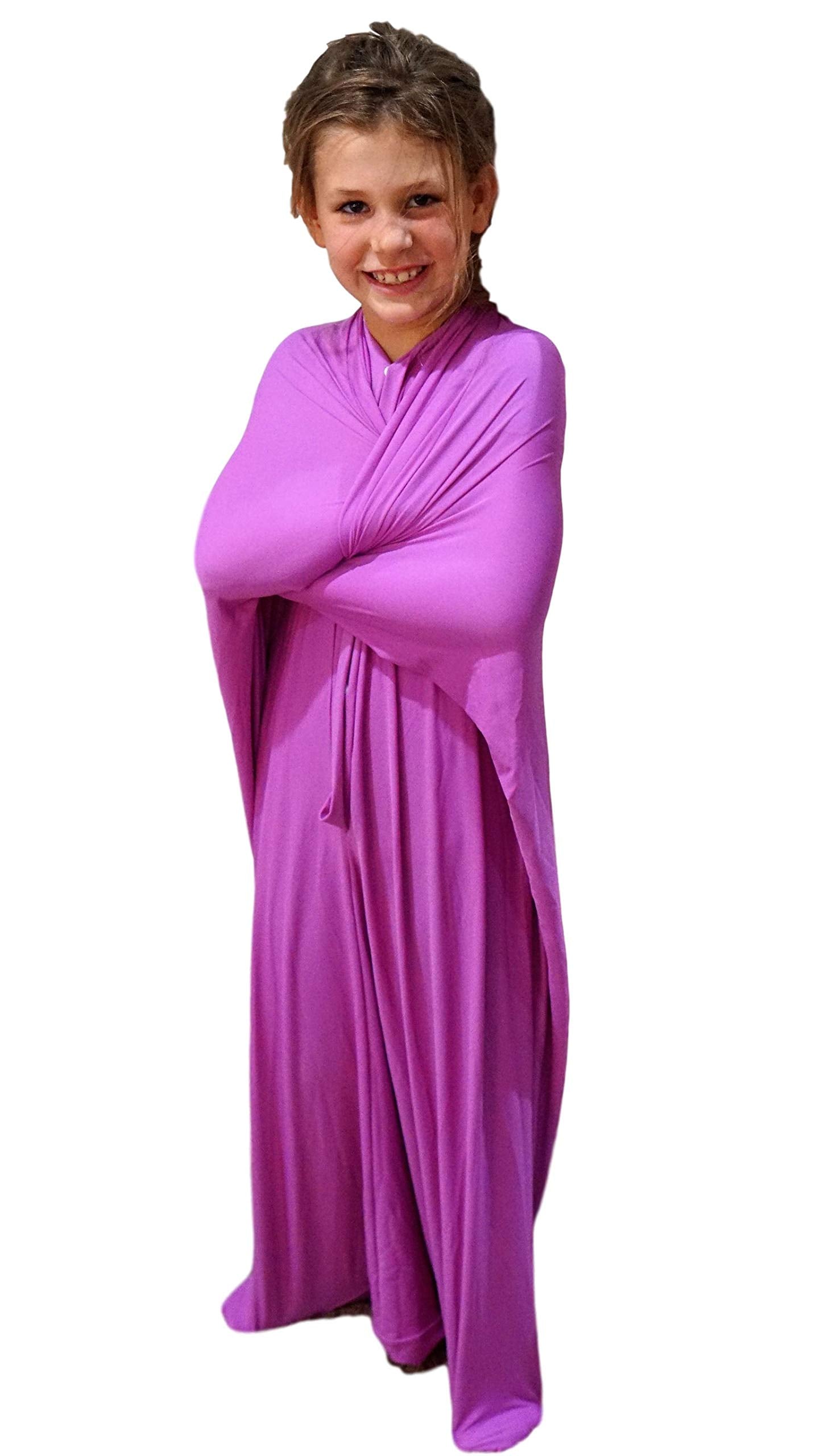 "Sensory play enhances children's creativity and imagination by allowing them to explore, experiment, and create in an open-ended and unstructured manner."
Lets Get Into Nitty Gritty Details
Details

Discover a world of sensory wonder for kids with our colorful and engaging sensory toys. Bring joy and exploration to playtime!

Enhanced Cognitive Development 🧠:
Sensory and developmental toys often incorporate various textures, colors, shapes, and sounds. These elements engage a child's senses, encouraging exploration, problem-solving, and creativity. Playing with such toys can boost cognitive skills, including pattern recognition, spatial awareness, and critical thinking.

Improved Fine and Gross Motor Skills 🤖:
Many sensory toys require intricate movements and manipulation, which can enhance a child's fine motor skills. Examples include stacking blocks, threading beads, or using small tools. Additionally, some toys encourage physical activity and coordination, contributing to the development of gross motor skills. These activities help children refine their hand-eye coordination and dexterity.

Sensory Stimulation 🌈:
Sensory toys are specifically designed to stimulate a child's senses, including touch, sight, hearing, and sometimes even taste and smell. This sensory engagement is crucial for sensory integration and can be particularly beneficial for children with sensory processing disorders. It helps them become more comfortable and responsive to different stimuli in their environment.

Emotional and Social Development 🤝:
Many sensory and developmental toys promote imaginative and cooperative play. This can enhance a child's emotional and social development as they learn to share, communicate, and cooperate with others during play. These toys can also provide a safe and comforting outlet for emotional expression, allowing children to process and understand their feelings.

Long-Lasting Learning Value 📚:
Sensory and developmental toys are designed to adapt to a child's developmental stages. They can be used in various ways as a child grows, providing long-lasting learning value. As a result, these toys can remain engaging and relevant for extended periods, supporting continuous learning and skill development.
Highlights

Multi-Sensory Stimulation: Our sensory toys are designed to engage multiple senses, promoting cognitive and sensory development.

Calming and Relaxing: Create a soothing and calming environment with our toys, perfect for reducing stress and anxiety.

Educational Fun: Encourage learning through play with toys that are not only enjoyable but also educational.

Diverse Range: Explore our wide selection of sensory toys for children and adults, offering something for everyone.

Safe and Durable: We prioritize safety and quality, ensuring our toys are built to last and withstand rigorous use.

Therapeutic Benefits: Many of our toys are used in therapy and can aid individuals with special needs, including autism and ADHD.

Sensory Exploration: Let your senses run wild with textures, sounds, and visuals that captivate and inspire curiosity.

Portable and Travel-Friendly: Take the sensory experience on the go with our compact and travel-friendly toys.

Inclusive Selection: Our toys are suitable for people of all abilities and ages, making them perfect for inclusive play.

Customer Satisfaction: We're committed to your satisfaction, offering exceptional customer service and a hassle-free shopping experience.

Gift-Worthy: Our sensory toys make for great gifts, ideal for birthdays, holidays, and special occasions.

Community Support: We're dedicated to supporting the sensory community, providing resources, and sharing experiences.
Free Shipping Over $75

Online Support 24/7

Free Customer Support Always Available

Money Back Guarantee

30 Day Money Back Guarantee

Value To Money

Our products are great value to money